3rd Annual May Muddy Madness 2016
8 months ago
Westover Elementary PTO 3rd annual May Muddy Madness was held Saturday, May, 14, 2016, at the school. Everyone had a great time playing in the mud, visiting with friends, and eating a burger, hotdog or snow cone.
May Muddy Madness is a fun filled muddy day at Westover Elementary School. The muddy obstacle course with large mud pits is always a favorite of the kids. Other fun events for the day include pie in the face and a dunking booth. What better way to say thank you after a fun year than to dunk your favorite teacher or principal in the dunking booth! This year we also added muddy dodge ball and it was a hit! Fire Station 11 from Luray was on hand to hose off all the muddy folks and enjoy the festivities.
On behalf of Westover PTO, we would like to thank the following sponsors: All-Around Laser Imaging, Anderson Sporting Goods, Beech Lake Marine, Deco Fireworks, Land Development Group, Save A Lot, and Zaxbys. We are so thankful to have such great businesses in our community willing to support our school.
Westover PTO would also like to thank all of our parent and teacher volunteers for their help. Our muddy fun day wouldn't be the success it is without their help.
THANK YOU!!!!!!
Westover Elementary PTO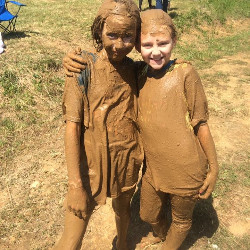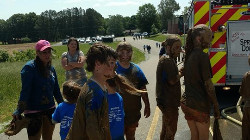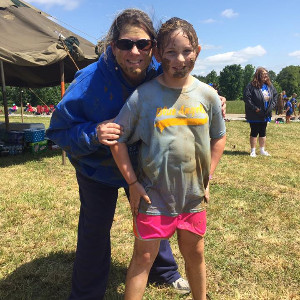 Henderson County Gets Ready To Countdown to Kindergarten
8 months ago
Henderson County and Paul G. Caywood School educators and other area officials will join forces on

Thursday, March 31

, at the Everett Horn Public Library in Lexington from

6 PM until 8 PM

– registration begins at

5:30 PM

-- to Countdown to Kindergarten. Parents who have a youngster going to Kindergarten for the first time this coming fall are encouraged to attend this free workshop. Those attending will get expert advice, learn helpful hints, and hear insider secrets that can make going to Kindergarten exciting and fun for both children and parents. The first 50 kids will receive a free "I'm Going to Kindergarten" t-shirt. Countdown to Kindergarten is sponsored by WLJT-DT, Everett Horn Public Library, The Library Friends, The Henderson County School System and Paul G. Caywood School. Call 731-968-3239 or 731-881-7561 during regular business hours with any questions.
By Tina Grant
May News
8 months ago
Lost and Found
Lost and Found is overflowing. Be sure and check for articles that your child might have missing. These items will be donated to charities this summer.
MAY MUDDY MADNESS
Westover Elementary School
Saturday, May 14
10:00 am - 2:00 pm
Drop offs will not be allowed at the event. Parents must e present with their children. All proceeds will benefit the Westover Elementary School PTO.
* Please see the May Muddy Madness flyer that was sent home for additional information regarding activities at the event and costs.
Westover Spring Band Concert
The Westover Band will have a concert on Thursday, May 5 at 6:30. Please come and support the talented band students.
Report Cards
All school debts must be paid before report cards can be released. Please verify that your child has no textbooks, library books, or cafeteria debts. If no money is owed to the school, the report card may be mailed to you if a stamped addresses envelope has been supplied to the teacher before this date.
Finals
No child may be checked out of school before 10:30 a.m. on testing days to ensure they have time to do their best on the final exams.

May 17 &18 Finals for Grades 3-7
May 13 & 16 Finals for 8th Grade
Graduation
Tuesday, May 17
5:30 p.m. Kindergarten Graduation
7:00 p.m. 8th Grade Graduation
Awards Day
Monday May 16
8:00-9:00 Grades 3-5
9:30-11:00 Grades 6,7

12:15-1:45 Grades 1, 2
May Day
Thursday, May 5 Grades K-4
Friday, May 6 Grades 5-8
*Please have your child bring sunscreen, hats, change of clothes, towels, ice cream money, etc. for this fun filled day.

Past Events
8 months ago
PTO Family movie night

Friday, August 19 at 8:00 p.m.

Please make plans to attend this fun event. For only a $4 donation, you will receive popcorn and a drink to enjoy during the movie. You can pre-register by August 11th. We can't wait to see you there!

Pictures of Westover Events
Smart Card Fundraiser
8 months ago
We need your help!

Please support your child & help your family save money too! Get INVOLVED!! Buy a Smart Savings Card with more coupons and Virtual Smart Card. Every purchase comes with 28 more coupons and a free download of our virtual Smart Card! Lexington savings! Zaxby's, Goodwill, Dairy Queen, Subway and a several more places!!The Smart Cards are $15 dollars.

By Tina Grant
Westover School News
8 months ago
We would like to welcome back our Students, Staff and Faculty. We are looking forward to a great 2015-16 school year. We would like to welcome our new staff and faculty: Michelle Roberts, Paraprofessional Pre-K, Kaitlin Thompson, Sped, Kim Tilley, Sped and Jodi Duncan, 8th Science/Social Studies, Robert Eskew, Band Director, Kelly McAdams, Resource, Kassie Overman, 2nd grade, Amber Tulley, 2nd Grade and Elizabeth Vineyard, CDC Teacher. We also have some new additions to our custodial staff, Redonna Phillips, and also to our Cafeteria staff: Terrie Walton, Ivy Jamiesom and Melody Vandergriff. We are happy to welcome you to the Westover Family.

By Tina Grant