Destiny Widget for Westover
Call of the Wild Reading Night
10 months ago
On February 21st, 2017, Mrs. Winter Taylor and the Parent Involvement Team had a great adventure with the Wild World of Reading Night and we met a Natchez Trace Park Ranger! He read The Salamander Room and shared his snake with the students. They played Species Charades and a Bear Hunt Scavenger Game, read on myON, and had bear paw cupcakes for refreshment!

Research/Resources/Reference

Genre/Types of Text

Fiction/Nonfiction, Call Numbers, Dewey
2016 Book Characters
10 months ago
Promoting literacy, our Westover students dressed up as books characters! We had lots of participation!! Students and faculty!!

2016-2017 Dr. Seuss/Read Across America Day
9 months ago



Mrs. Jackie Collins, a friend of Mrs. Theresa's, read Green Eggs and Ham!



Mr. Leon Mullen, Mrs. Theresa's dad, and Dianne, her stepmom came to read on Monday!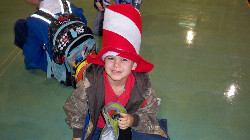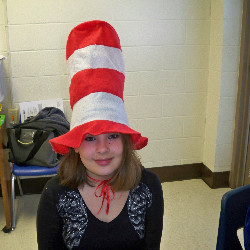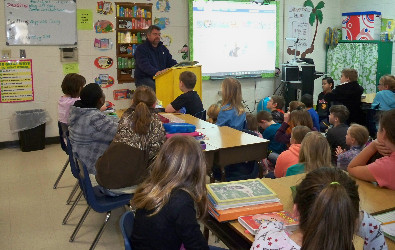 Westover celebrated Dr. Seuss's birthday and Read Across America on Thursday, March 2. The cafeteria had healthy cupcakes for lunch and we had guests reading and lots of fun activities!
We had several guests from our community and appreciate them taking time to read to our students! Mrs. Judy Sanders, the Title I supervisor with the HCBE, read The Lorax to Mrs. Hayes's 6th graders; Mr. Wilkinson, our director of schools, read Green Eggs and Ham to Mrs. Wilkinson's first graders; Mrs. Melissa Barker, one of our county reading coaches, read Oh, the Places You'll Go to Mrs. Wallace's sixth graders; and Mr. Joe Davis, a parent/husband, read Horton Hatches the Egg to all the fourth graders .
Pre-K celebrated all week, having visitors and doing fun activities!! On Monday, Ms Suzie Yanessa came to read The Cat in the Hat. On Thursday, Mrs. Samantha Poe, Mrs. Theresa's daughter, read Green Eggs and Ham to the three year old PreK, and the class enjoyed eating green eggs and ham. On Friday, Ms. Jackie Collins, a friend of Mrs. Theresa's, read Green Eggs and Ham to the four year old PreK, and they had green eggs and ham.
Mrs. Wilkinson's class made "green eggs" using vanilla pudding, green food coloring, and wafer cookies for the yolk, and also had a birthday party for Dr. Seuss and the parents came to enjoy this. Mrs. Daniels's 5th graders all read Bartholomew and the Oobleck, and made oobleck in class and took some home. In Mrs. Simpson's 5th grade Reading classes, they used our new Myon program to learn more about Dr. Seuss by listening to his biography and AR testing on the story, then they had a little fun with the sillier side of Dr. Seuss she read There's a Wocket in my Pocket. Mrs. Wallace had lots of goodies to eat, such as Yertle Turtles, Goose Juice, Green Eggs and Ham, and One Fish Two Fish cupcakes, then they read Oh, The Places You'll Go, which has been their tradition since we started this. Mrs. McKee also read Oh, the Places You'll Go, which she always does with her 8th graders. Mr. Rhodes played games, Musical Spots and Mingle, and gave away Dr. Seuss hats to different groups.

What a fun day! There were lots more activities!

Pokemon Are in the Library!
10 months ago