Destiny Widget for Westover
TASL 2017-2018 Bookmark Winners
5 months ago
February 2018, these winners created bookmarks that show "Making Connections at Your School Library." They will be sent to the TASL (Tennessee Association of School Librarians) state contest.
Winners:
K-2
A J Canaday, Samantha Bullock, Redding Wilson
3-5
McKaleigh Phillips, Belle Powers, Samantha Walls
6-8
Kayla Moody, Hailey Jones, DeAsia Woods

Research/Resources/Reference

Genre/Types of Text

Fiction/Nonfiction, Call Numbers, Dewey

Library/Book Care

Kindergarten
Dr. Seuss/Read Across America March 2018
5 months ago
Mrs. Theresa Sadler always has guests all week for the Dr. Seuss/Read Across America celebration! She started on Monday, with
Mr. Leon Mullen , Ms Theresa's dad, reading some Dr. Seuss books to her Pre-K four year olds!



Anyone up for green eggs and ham?
The PreK eats green eggs and ham with their cat in the hat hats!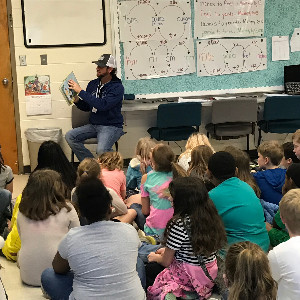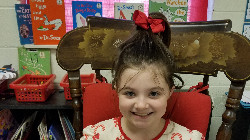 Helping The Frances Hensley Animal Shelter in Lexington
5 months ago
Mrs. Monica Rayas and her daughters, who volunteer at the Frances Hensley Animal Shelter in Lexington, brought Edward, the dog, and, Flannel, the cat, to visit the homerooms who made donations to the shelter. They went to the following homerooms: Mrs. Debbie, Mrs. Wilkinson, Mrs. Douglas, Mrs. Hayes, Mrs. Duncan, Mrs. Britt, Mrs. Pearson, and Mrs. Creech.
Mrs. Jamie Creech's sixth graders did a project to help the shelter and have a box in the library for donations that we are still collecting, so please continue to send them!

R.E.A.D.S., Overdrive, Libby
9 days ago
Mrs. Crystal Ozier is showing our seventh graders how to use the R.E.A.D.S. program, using Overdrive and/or Libby. It is the eBook and Audio Book Download System administered by the Tennessee State Library and Archives. All you need is an internet connections and a library card/number. See Mrs. Jackson for more information.